You Need To:
​Fuel the change makers you support to help them get more powerful results while empowering them to become more change ready and resilient
​Easily and quickly get your clients, teams, and direct reports unstuck by finding then resolving sources of resistance
​Coach, lead, and inspire beyond plateaus and obstacles for massive transformation
​Have a step-by-step strategy to easily plan and execute change so it is perfectly aligned to those with whom you are working
And, while doing all of this, you need to NOT get overwhelmed, have a clear strategy, with a step-by-step action plan, that helps you to more powerfully connect and inspire those executing the plan.
If you are like most leaders, mentors and coaches who have supported others through change, you know that this is no easy task!
Well, that is until now…
Your Presenter
Natasha Todorovic-Cowan, MBA, is the CEO of National Values-Center Consulting and owner of Spiral Dynamics brand. Whether your challenges are resistance to change, cultures in conflict, strategic partnerships, dysfunctional teams, incongruent leadership or strategic implementation, Natasha's experience includes unraveling the people side of the organizational problems from C-suite to shop floor enabling leaders to make informed change choices.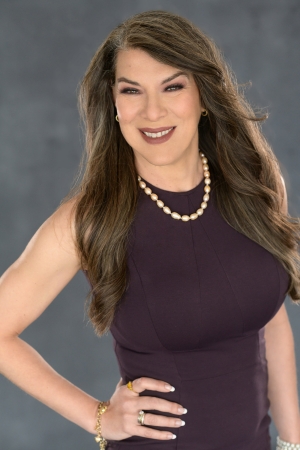 Natasha comes from a country that no longer exists. She lived in three countries before she was 7 years young.  Five years into her dream career in the garment industry, she watched it disappear overnight and had to recreate herself and her future. As a part of two acquisitions, she is no stranger to change. Her techniques for seamless handling of corporate change are rooted in 70 years of research and application in a variety of contexts such as not-for-profit, the mid-market, global fortune 500 organizations and government agencies.
Natasha has had more than 25 years of experience applying her proprietary Spiral Dynamics cultural DNA survey, leadership assessments, and change readiness index to predict hurdles to change and what you need when leading through it. She has delivered over 200+ Spiral Dynamics® certification programs in 15+ countries on 5 continents. She is the world's leading expert in this work.
Corporate leaders, their teams, executive coaches and organizations around the world are able to more easily become change ready, reaching their KPIs, getting promoted, and having their teams and clients firing on all cylinders. As a mentor to coaches, leaders and mentors, Natasha helps you get to the heart of what stands in the way of evolving and transforming professional outcomes.
Dates and Venues
ONLINE (Zoom):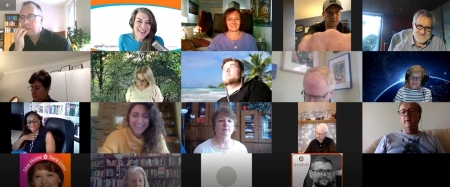 The event will be on:
May 25-27th, 2021
Wednesday, Thursday, Friday from 7am to 3pm PST
(That's California time)
Please reserve the time as if you were travelling to the event and plan to attend the duration.
Your Investment
Generally, for a bootcamp similar to this, participants have previously enrolled for $5,000.
However we know such an investment makes it hard for many people who really need to access this process and who love the work we do under the Spiral Dynamics® brand.
While this is not a traditional certification training, we are going to make this event so affordable that anyone can attend AND bring a partner, spouse or friend!
100% Satisfaction Guaranteed!
You'll get a 100% refund if you are not fully satisfied with the value you receive. You must attend the full event in person to be eligible for a refund. Intentional disruption, trolling, and anyone who is removed from the event due to bad behaviour, forfeits the money back guarantee. Our intention is to keep a positive and empowering environment.
Click Below to Find Out What They Are Saying About SDLive