Spiral Dynamics® Practicum
The Spiral Dynamics Practicum: This is a one-year online follow-up to Level 1 and 2 Certification Seminars, consolidating what you learned in the classroom experience and helping to uncover what you don't yet understand so as to close those gaps. The SD Practicum is open only to those who successfully complete the NVCC SDL1 and SDL2 courses.
The Practicum is built to enhance your analytical skills while you build 'spiral muscle' to get a firm grip on the systems. It is intended for both personal and professional development, and relies on a combination of methodologies built around our international online learning management system (LMS) which gives students flexibility in a peer community where they can do lessons, participate in ongoing discussions, blog, and even conduct research in a secure environment.
The SD Practicum is not for those who want to remain cerebral and keep emotional distance from the work; they should stick with books. The Practicum demands personal engagement and forces some introspection to explore how the systems express within us and others personally.
Participants are expected to complete a sequence of video-based lessons and related activities, and must be open to feedback from both the instructors and their colleagues.
You will work on:
recognizing the coping systems in your volunteer subject(s).
explaining your findings in conversations with subject(s).
developing reports and effective feedback techniques with colleagues.
cementing what you've learned and practicing in a peer-driven environment.
a report of what you did, responding to questions and reviewing with peers, for a final submission to your instructors in the International Spiral Dynamics Organizations' (ISDO) learning management system.
The SD Practicum includes:
Online Course (16 weeks)
One-year ISDO Membership
Community Discussion Forum
ISDO Action Learning Team Process
Expert Coaching and Feedback
Case Studies
Click here now to inquire about Registration for the Spiral Dynamics Practicum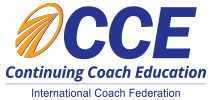 Coaches who successfully complete the full course of  SDL1, SDL2, and SD Practicum receive Continuing Coach Education credits (CCEs) from the International Coach Federation (ICF):  up to 29 hours Core Competencies and 28.5 hours Resource Development. Read about SDL1 and SDL2.
For More Information Contact:
The National Values Center Consulting (NVCC)
P.O. Box 40110
Santa Barbara, CA 93140
TEL: (805) 962 – 0366 FAX: (805) 962 – 0306
info@spiraldynamics.org
For More Information...
Fill out the form below to learn more about our programs.